Order of the Lily
Knights of Saint Joseph
Saint Joseph Sodality
An organization for Catholic men and boys promoting intellectual, physical and moral development.
V. He made him the lord of His household;
R. And prince over all His possessions.
— Feast of St. Joseph, March 19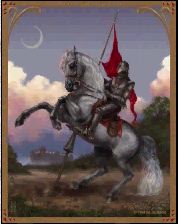 Fruits of Devotion to Saint Joseph
This website is currently under re-construction.
It will be fully available once again in late March 2010.
Thank you for your patience!
Last updated February 26, 2010.
This site has been updated 2 time in the last 30 days.
© 2003-2010 by Bruce J. Blommel
Order of the Lily ~ Knights of Saint Joseph ~ Saint Joseph Sodality
All rights reserved.
Includes entire written contents and design of this website, unless otherwise noted.